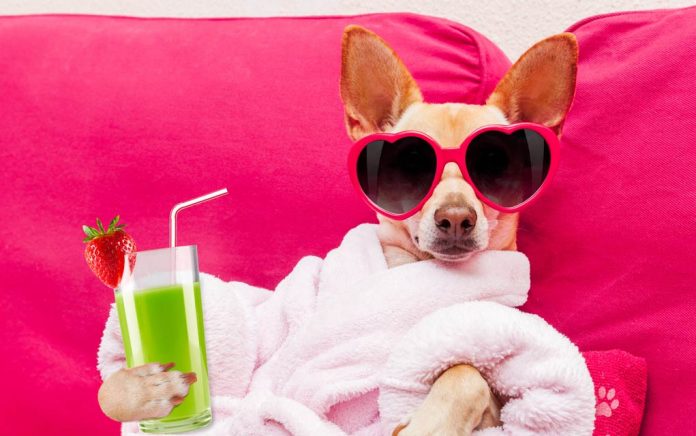 Self-care is 100% essential. No matter your sun sign taking care of you should be a top priority. Here's the best way each Sign can practice self-care today. Could be your Sun Sign, your Venus or Moon, or any Sign that is prominent in your chart.
Aries
Deep breathing could be a great self-care technique for hot-tempered Aries. Inhale love, exhale annoyance. Is f-you a mantra? It could be, if you want. If that's not calming you, taking a kickboxing class could help you channel your aggression into a healthier outlet than throat punching the colleague who crossed you.
Taurus
Embrace hygge in a big way. Your love of luxury will have you loving this Scandinavian practice based on being extra cozy. Spring for the extra-large and extra-soft bath sheets. Wear your favorite socks. Light some candles and enjoy a little aromatherapy. Get cozy and let your love of luxury soothe you like a sweet pile of cash.
Gemini
Maybe meditate about it, Gem. Meditation could help calm your busy brain and help you sort out all the options you often glimpse while multitasking. Just don't forget that you won't get zen if you multitask your meditating.
Cancer
A long bath could help you connect when you're feeling all the feels, dear Cancer. Add in aromatherapy, bubbles, and a little relaxing music or a good book to help you go from crazy to collected.
Leo
A home facial could have you feeling cared for, lovely Leo. My favorite involves yogurt and honey. It's like a hug for your face and could leave your skin feeling soft and soothe. Repeating affirmations in the mirror might be a part of your normal skin care routine—because who wouldn't admire you — but it can also be a great self-care add-in.
Virgo
A daily affirmation practice could help you build some self-esteem, Virgo. You're so great about lifting everyone else up that you sometimes forget that you're also a person who could use enthusiastic love and support. So, don't forget to tell yourself every day why for an epic affirmation practice.
Libra
A yoga session to provide balance to the body AND soul could have Libras feeling lovely. There's nothing like a little Savasana to put you at ease and help you connect to your deepest desires. It's also good for naps.
Scorpio
If we're talking catharsis, a little axe throwing (at a target, not your ex) could go a long way to helping you cool your jets and find your zen. Putting down the to-do list in favor of rest could also help Scorpios cope. With road rage. With lines. With stupid people in general. Instead of losing your spit, consider taking a power nap or relaxing with a favorite magazine while you unwind a bit.
Sagittarius
Signing up for a fun class could be great self-care for adventurous, eager-to-learn Sagittarius — of course, classes include people sometimes, so consider a private lesson. It will be much less people-y. Any class will do—just pick something you'll be super enthusiastic about taking. Learning something new and having fun with it could help you feel totally cared for and relaxed.
Capricorn
Capricorns could stand to give themselves permission to take a day off to rest. A whole day, too, not just an afternoon. Go shopping, see a movie, take a nap. Do something that doesn't involve hunting down a goal and making it cry Uncle!
Aquarius
Enjoy a night out with friends. Soak in the social vibe and don't feel like you're letting all your causes down if you take a night off to recharge. The world will keep spinning, and the fight to achieve world peace won't fail entirely because you took five. Rest, don't quit.
Pisces
Take a nap. Wait—you already were? Oops! I'll just shut up and get out of here so you can rest. Take this nice eye mask, and enjoy catching a few zzz's.
Copyright 2023 Astrovibe.com