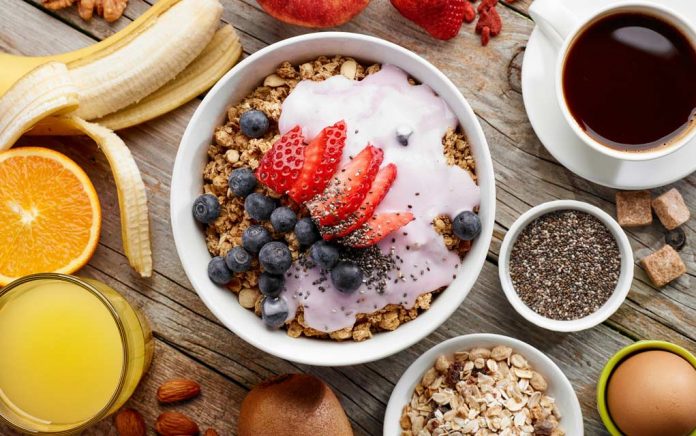 If breakfast cereals weren't a staple of your childhood, were you ever a child?
Of course, in adulthood, we discover that cereal is a versatile meal capable of being a snack, fast breakfast, or even a lazy dinner. It does all the things. One morning, groggy and pre-java, I decided to imagine the Zodiac signs as breakfast cereals. This is what happened next.
Aries- Lucky Charms
Aries sense of wonder is a part of their many charms—and the reason you sometimes want to smack some sense into them. Ever the go-getter, this sign often seems lucky because they believe in the possibilities and can't even comprehend giving up.
Taurus- Honeycombs
Direct, earthy, and vaguely reminding you of actual honeycombs, this is the cereal for sweet, complex, and often top shelf Taurus.
Gemini- Trix
With twin-ergy like Geminis, is it any wonder Trix is their cereal patronus? Silly sun signs, Trix are for everyone, at least, clever Gemini could make it so. Multi-colored suits the multi-tasking Gem, and anything that involves tricks being involved calls to mind Gemini's clever, duplicitous, and playful nature.
Cancer- Cookie Crisp
Sweet, sometimes crunchy, and definitely a favorite, what else would Cancer be but Cookie Crisp? If the smell of fresh-baked cookies (or the cereal equivalent) doesn't call to mind home, who are you?
Leo- Cap'n Crunch
Hello. Any cereal with a Boss title would clearly summon Leos to mind. Bold, loud, and filled with boss energy, Leos can be as smooth as peanut butter and as sweet and colorful as Crunch Berries, too. But always, always, always THE BOSS of everything.
Virgo- Honey Bunches of Oats
Virgos can be a little nutty at times but also sweet. Earthy, healthy, and timeless, the Virgin would clearly be Honey Bunches of Oats.
Libra- Rice Krispies
Snap, crackle, and crunch—all the pizzazz of Rice Krispies calls to mind the bubbly, sociable, and sometimes gossipy nature of Libra. Plus, toss in some bananas, and you can call it a healthy start to the morning. I'm not saying it IS a healthy start, but you could certainly call it that.
Scorpio- Frosted Flakes
Hello, because they're GRRRRReat, right? Scorpios passion calls to mind a Tony the Tiger vibe, does it not? And the frosting? Ever emotional and surprisingly sweet, the frosting brings the charm to this crunchy breakfast cereal.
Sagittarius- S'mores
Freedom-loving Saggy is totally S'mores cereal with that crunchy chocolate, graham cracker, and tiny marshmallow taste. Yum! It calls to mind campfires, melting chocolate over roasted marshmallows, and adventure.
Capricorn- Wheaties
Breakfast of Champions for the GOAT. Arguably the most practical of cereals, what you see is what you get here. Straight-forward and meant to drive you toward success, if you are what you eat, Caps are clearly eating Wheaties by the truckload!
Aquarius- Honey Nut Cheerios
Aquarius might be a little sweet and a little nutty—making Honey Nut Cheerios a totally Aquarius vibe. Never boring, you'd never be plain old Cheerios. No, you're too busy thinking ahead and figuring out how to make the world a better place. Just add honey, and you're on the right track.
Pisces- Fruit Loops
We all knew some sun sign would be the Fruit Loops of the Zodiac. Is anyone surprised it's Pisces? Whimsical, colorful, creative, and capable of feeling all the feels, Pisces can strike us all as a little loopy –in the best possible way. But Pisces also has staying power, just like Fruit Loops in the world of breakfast cereals.
Pass me a spoon because now I'm in the mood for a tasty snack!
Copyright 2023 Astrovibe.com