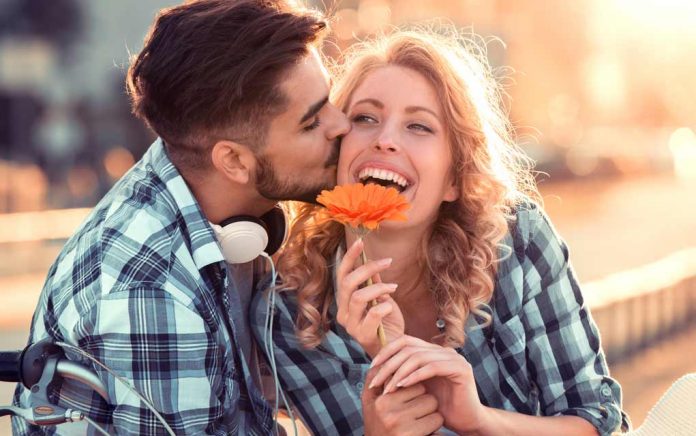 Valentine's Day approaches, and finding the perfect gift to suit each Sun Sign can offer a particular challenge. While making your gift tailor-made to your very specific person(s) is important, here are a few helpful tips if you're desperate for advice and want to get them a Zodiac-approved gift to score some points this lovebird season.
Aries
"Roses are red. Violets are blue. Finding good valentines can be hard. That's what she said." A little raunchy Valentine won't land you in the doghouse with Aries. They'll likely laugh and then make good on whatever innuendo you dropped. But if you need a gift idea, a fast pass to the front of any line could have Aries making all the heart eyes, but they also wouldn't be averse to a gift of the spicy variety.
Taurus
Don't worry that you're being too spendy. You definitely aren't. If you're going top of the line, you're good. Top shelf liquor, a veritable taco buffet, expensive jewelry, an extravagant floral arrangement. It all works. Broke as a joke? Gift some quality time—and maybe some good chocolates.
Gemini
A mystery night or escape room could make Gem's heart happy. Ever the lover of puzzles and adventure, Gemini won't care about a cozy night in or a dinner and movie. Find something to challenge their busy brains to get to their heart.
Cancer
Go classic for caring Cancer. A candlelit dinner, a bouquet of flowers, and maybe their own special constellation or an inscribed piece of jewelry could make Cancers emotions flow over…in the best possible way.
Leo
A spa day for Leo to be pampered and petted sounds like just the perfect ticket for this Valentine's Day. But maybe throw in flowers and chocolates, too. You can't go overboard when gifting a Leo.
Virgo
A maid service might not be a bad idea for clean-loving Virgo, but you can never go wrong with a box of puppies either… provided that the maid service will be cleaning up after them.
Libra
You'll want to go old school for Libra. A handwritten note, home-cooked dinner served by candlelight, and maybe a cozy fire where you can cuddle up and read each other poetry later. Don't feel like you're going over the top. Libras love romance, and over-the-top equates to almost-enough for them.
Scorpio
If you decide to go with bedroom attire, go the role-playing route, and don't forget to add a couple of accessories for a little fantasy fun. Nothing will say romance to a Scorpio as much as clearing your schedule for a night of intense and consensual adult fun. Bring your naughty bucket list because you'll probably need it.
Sagittarius
Gifting Sagittarius with an adventure experience for one would be the most romantic gesture imaginable. They'll be sure to take pictures and tell you all about it—as soon as they get back, whenever that might be.
Capricorn
Soon to be dead flowers may not give pragmatic Cap a thrill, but an actual plant might suit their practical souls. A gardenia perhaps, potted with clear instructions for care? The real romantic gesture may be cooking them a late dinner after they get back from the office and then rubbing their feet while they tell you all about their plans to tackle their next goal.
Aquarius
A spiritual retreat complete with deep soul exploration, meditation, and yoga? Yes, please! Aquarians need a romantic partner who can really get that they're not looking for a snack but soul food.
Pisces
Say it with liquor. Or maybe a bottle of wine. An alcohol-themed subscription box could really make Pisces heart go pitty-pat or perhaps gift them a romantic night in away from people. With wine, of course. If your Pisces doesn't drink? Something that speaks to their imagination or spiritual side can be a huge win.
You can't go wrong if you gift from the heart, but it never hurts to have a few ideas on how to totally win at Valentine's Day. Get ready for all the heart eyes from your BAE when you choose from this easy list.
Copyright 2023 Astrovibe.com