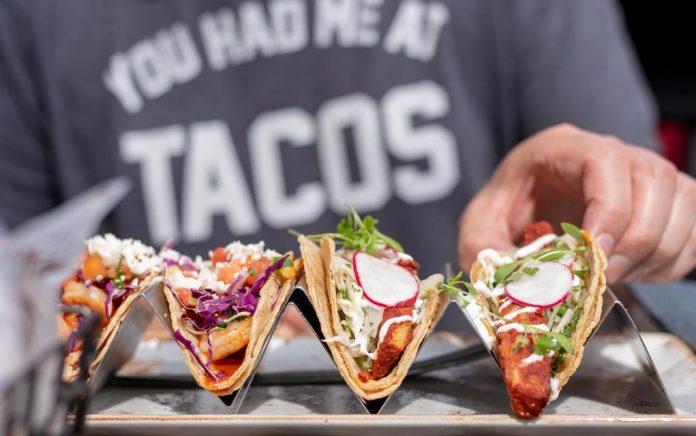 If the world had to be hit by a plague, tons of one or two things raining down on humanity… what would each of the Zodiac signs like it to be?
Aries
A plague of fast passes
I don't know that this one would work out well because if there was a plague of them everyone would be skipping to the front of the line, not just Aries. Back to the drawing board!
Taurus
A plague of tacos
Yes, please! Taurus would totally be down for this plague—assuming it was served up with some top-shelf strawberry margaritas. Don't hold the salt!
Gemini
A plague of all things sweet and savory
Gemini needs the balance between the two, and if there's got to be a plague, it needs to have a mix of all things.
Cancer
A plague of chocolate
Cancer has all the feels all the time, and what's better for that than chocolate? It's the answer to every mood—be it sad, mad, or glad.
Leo
A plague of admiration
Wait, Leo already has that, am I right? How about a plague of flowers? Like flowers growing everywhere and falling from the skies. Allergy issues aside, it would be so much easier for them to shower attention on their admirers (and receive it in return) if romantic gestures were literally thick on the ground and there for the taking.
Virgo
A plague of cleaning supplies
Seriously, Virgo would be happy if cleaning supplies were thick on the ground. Maybe it would be a strong hint to everyone that personal hygiene and clean houses aren't actually optional. The whole planet would smell better and might even meet Virgo's own white glove standards. Honestly, it would be even better if it came with minions to DO the cleaning while Virgo simply supervises.
Libra
A plague of unicorns
Assuming everyone could have their very own, Libra would totally be down for a plague of magical unicorns. Seriously, their bright and vibrant personality would be thrilled at these mythical pets, and they're pretty sure unicorns are the answer to world peace, too. After all, if everyone had a unicorn, what more could they possibly want?
Scorpio
A plague of love
Ahaha, Scorpio brings the sass and the passion, too. If we've got to have a plague, can it at least be something fun for once? Instead of disease and general pestilence, everyone making more love and less war or drama would suit this passionate sun sign down to the ground, which is just another ideal spot to get busy.
Sagittarius
A plague of plane tickets
Sagittarius could totally be down for travel. Limitless plane tickets? Yes, please. Although, they would be equally down for travel by train, boat, helicopter, submarine, or hot air balloon. A one-way ticket somewhere else? Yes, please!
Capricorn
A plague of planners
Capricorn wouldn't mind a lifetime of planners falling from the sky if it meant everyone got their sh*t together and got on with things. They'll be happy to help you write a resume, show you how to do a budget, or make an action plan to meet your goals—at least, as soon as they finish perfecting their own.
Aquarius
A plague of gemstones
Aquarius knows you can never have too many, and each one could occupy a special place with its particular significance, creating harmony and generally driving out negativity.
Pisces
A plague of blanket forts, please
Dreamy Pisces would be down for some time to rest and dream and be left alone to do it.
Copyright 2023 Astrovibe.com