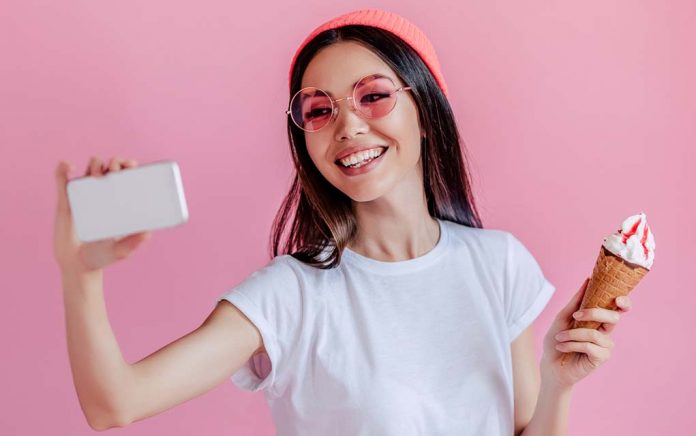 What if the Zodiac Signs were people and they got on Tinder, Match, or eHarmony? Whatever might they say?
Aries
I'm not here for a pen pal. If you're interested, let's meet. Looking to start a relationship with someone who knows how to have a good time and will let me talk about myself. Because — ya know — I'm the best. Just don't be late because I ain't gonna wait.
Taurus
Bring me food and I'll probs marry you. If you can't cook, this won't work out. I love, love, love shiny things. They don't have to be expensive, just shiny. OMG my taco delivery is here. BRB.
Gemini
A perfect partner looks like someone I can talk to. OK, but really, I'm ISO someone I can rule the Universe with. If that's you, let's spend the rest of our lives making plans for world domination. I already have a penguin army (wink, wink).
Cancer
Looking for a life partner who will stay forever and never, ever leave me. I'll adore you. I can cook, clean, knit sweaters, and I'd even murder someone who hurt my precious snuggle buddy. I SWEAR I'LL BE GOOD FOR YOU. Plz love me.
Leo
First of all, I'm royalty and you should treat me as such. Just brush my hair and worship me, and we'll get along grandly. That's not too much to ask, right?
Virgo
If you don't shower, don't talk to me. I don't like cleaning, but I do like cleanliness. Be prepared to get roasted if you DM me stupid pictures. Dom seeking sub to do whatever I like whenever I like it.
Libra
Love is everything, isn't it? I'm looking for a romantic life partner who can devote their life to me. I need a Mr. Darcy or Ms. Scarlett O'Hara. If that sounds like you, send a hand-written love letter or well-crafted poem to the address below…
Scorpio
I'm into dark chocolate, wine, Cuban cigars, passion, sleeping alone, and poking dead things with a stick. HMU if those sound like things you're down for or if you can hook me up.
Sagittarius
Adventure is out there! I'd definitely describe myself as adventurous. If you want the time of your life, HMU. Not looking for anything serious. To be honest, I'll probably be bored with you in a week. Until then, let's make this exciting.
Capricorn
Successful CEO seeks upwardly mobile individual to enjoy shared lifestyle. Must be able to manage your own business and cook dinners. Cheaters and liars need not apply. Favorite song (and life philosophy): No Scrubs by TLC
Aquarius
Open to casual fling. Cool with freaks and fetishes. Looking for an open relationship with the right person. Bonus points if you're into conspiracy theories. I went to Area 51 and I'd love to tell you all about it. Message me.
Pisces
If you've got booze, swipe right. I'm not really looking for anything in particular, but a drinking buddy would be great. I'm told I'm awesome at listening and offering advice, so there's that. I'm basically a counselor but I only accept payments in drugs or alcohol. LMK.
Copyright 2023 Astrovibe.com